HIGH QUALITY PAINT PROTECTION FILM EASTON
FULL FRONT PAINT PROTECTION FILM EASTON PACKAGE
If you've been searching for 'paint protection film Easton' to protect your car from rock chips, scratches and the outside elements, than our Full Front package is a great option. The Full Front Kit will provide paint protection film to cover the areas of your car that are directly in contact with the outside elements. At Shine Techs, our experts will custom cut the paint protection film packages to perfectly fit your vehicle. This kit covers the entire hood, full fenders with wrapped edges as well as the headlights, side mirrors and rear luggage area. This is a great way to keep your car's paint protected and help it stay in great condition. After receiving our Full Front Kit, you'll know that your car is protected from the outside elements and washing your car will become a breeze with dirt and grime not sticking to your vehicle. Get a free quote today!
Full Hood and Fenders
Full Bumper
Side Mirrors & Rear Luggage
Headlights and Side Mirrors
Wrapped Edges & Self-Healing
Protection from Rock Chips & Dirt & Debris
Manufacturer Warranty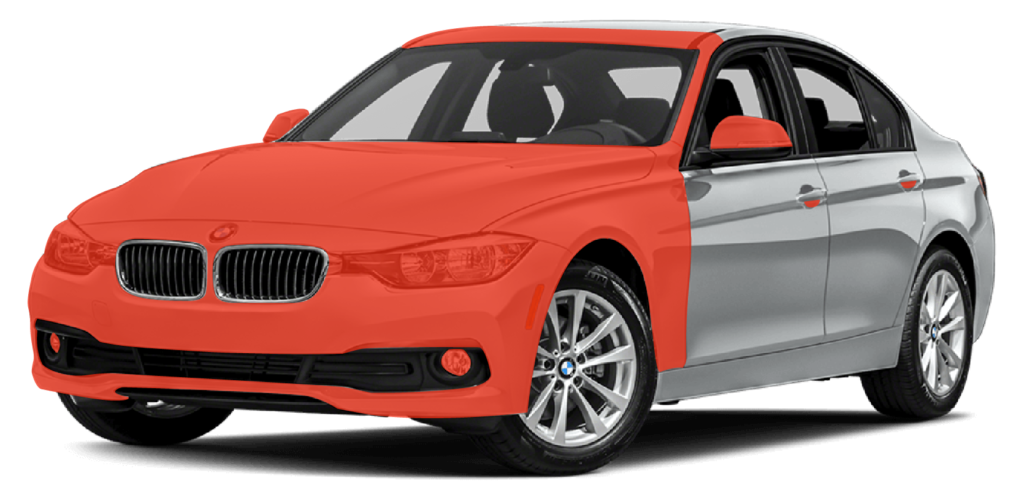 The best way to protect your investment!