PAINT PROTECTION FILM EASTON, PA
Paint Protection Partial Kit
Looking for the ultimate paint protection film Easton has to offer? The partial kit is a great option to protect select areas of your vehicle by adding a layer of paint protection film. At Shine Tech's we deliver the highest quality service and custom cut every wrap to fit your vehicle to perfection. The partial kit includes paint protection film wrapped around the full front bumper, headlights, ⅓ of the hood, ⅓ of the front fenders and the front side mirrors. Our technicians will wrap around the edges so there is not border going around the edge of the hood that isn't protected. This kit it very popular for car enthusiasts that are looking for added protection to select parts of their vehicle. It will protect the covered areas from rock chips, dirt, debris and more. We also offer the Partial Plus kit that includes everything in the Partial kit, but covers the full hood for added protection. If you've been searching for Paint Protection film Easton, to protect your car, than Shine Techs is your answer. 
PAINT PROTECTION FILM EASTON, PA
Clear Bra Wrapped Hood and Fenders
Full Bumper
Mirrors
Wrapped Edges and Self-Healing
Protection from Rock Chips, Dirt & Debris
Manufacturer Warranty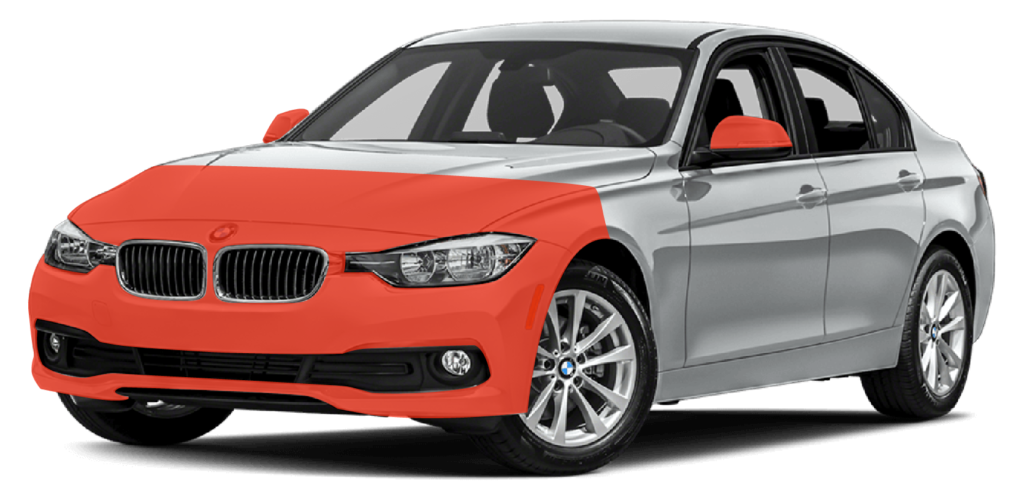 The best way to protect your investment!