Motorcycle Detailing 18011 Packages
Have you been searching "motorcycle detailing 18011"? Shine Techs is your answer for all your motorcycle detailing needs. There's nothing quite like feeling of the wind hit your face while you're riding your motorcycle on the highway. At Shine Tech's we know how much you love to ride. So why not keep your motorcycle in its best possible condition with our motorcycling detail packages. Our technicians are experts when it comes to detailing motorcycles with over 20 years of combined experience, we'll get your motorcycle shining to perfection. We offer full detailing packages as well as Ceramic Pro packages for your motorcycle. Let our technicians clean every nook and cranny of your bike and restore it's paint to when you first drove it off the lot. Being a motorcycle owner, you know how easy it is for your bike to get dirty directly facing the wind, dirt, rock ships and debris on the open road. Our Ceramic Pro packages will help keep maintenance for you motorcycle as a minimum. Ceramic Pro uses nanotechnology to add a protective paint coating to your bike making it hydrophobic with dirt and grime sliding right off and making it a breeze to wash. If you've been thinking about taking your bike in for motorcycle detailing, than Shine Tech's is your shop.
Ceramic Pro is the best paint protection in the automotive industry period. That's why we are experts when it comes to installing Ceramic Pro coatings on motorcycles. At Shine Tech's we offer all the same packages for motorcycles as we do for cars. If you've been thinking about trying Ceramic Pro on your motorcycle, our Ceramic Pro Sport package is a great entry to ceramic coating. It comes with a 6-month warranty and we add a layer of Ceramic Pro Light to coat the entire exterior of your bike. This will help make washing your bike extremely easy and help prevent dirt and debris from sticking to your motorcycle. Our expert technicians can do Ceramic Pro Bronze that includes a 2-year warranty and is one of our most popular packages.
Ceramic Pro Silver, which comes with a 5-year warranty, Ceramic Pro Gold, which includes a Lifetime warranty will keep your motorcycle's paint in great condition for the long haul. For motorcycle enthusiasts, we offer Ceramic Pro Platinum which comes with 8 layers of Ceramic Pro 9H, the most durable paint protection in the business and will keep your ride looking fresh for life. Come see us today for the best motorcycle detailing and Ceramic Pro packages that Lehigh County has to offer!
Motorcycle Detailing 18011 | Auto Detailing | Shine Techs | Ceramic Pro
Full Exterior Wash
Detail and Shine Wheels and Tires
Ceramic Pro Coating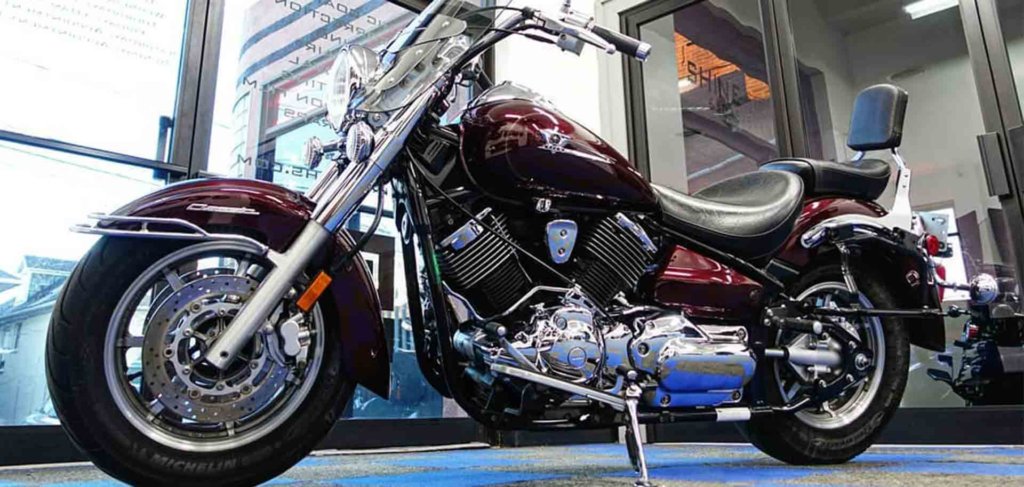 The best way to protect your investment!